SHARP CONTAINERS ISO23907
USON PLAST A/S
USON PLAST is a company with all production facilities in Denmark. They have more than 50 years of experience in development, production and international sales of products for health care and medical industry. USON PLAST is specialized in manufacturing disposable plastic products for hospitals, health care institutions and laboratories.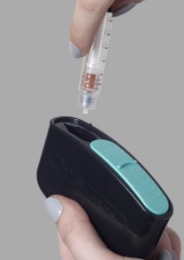 NET has just approved their new pocket container, suitable for all sizes of Insulin Pen Needles, according to ISO23907:2012 Sharps injury protection - Requirements and test methods - Sharps containers.
The certificate can be found on NETs. website under "Other Certificates".
Go back