Corona virus
How does it affect our business?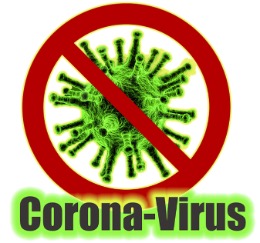 The unexpected (but serious) situation around the spread of corona virus has led us to provide the following information to our customers, suppliers and partners:
•
In cooperation with the Nowegian directorate for civil protection, we have made a decision to carry out planned production audits using Skype, e-mail and FaceTime. This is an alternative to a normal supervision that will not be infectious. This will be done to prevent stop in the production, until the situation has gone back to normal.
•
We want visitors to our office building in Brevik to the minimum. But we receive orders and new test samples at the Test Center as normal.
•
We ask people who deliver to keep a good distance to our employees and we recommend the use of Antibac (rubbing alcohol) wich will be available at our lab.
•
NET cancels all trips and customer visits during the period, in accordance with FHI's recommendations.
•
People with signs of desease of any kind are not welcome for time beeing.
•
Future courses will be continuously assessed. Applicants will be notified in good time before the course starts.

The Test Center maintains full operation. We are committed to carrie out our everyday work as normal and hope our customers, suppliers and partners to the greatest extent possible also get through the challenging time we all have in front of us.
Go back